Readings
During a reading we co-create ritual space through the poetry of tarot. My aim is to guide you through what I see in the cards; the rhymes, patterns, rhythms and motifs, so that you witness them yourself and experience the story that the cards are offering you. As the reading unfolds we go back and forth weaving the narrative, ideally through a conversation. Tarot is an interpretative art, and the more we collaborate the more precise and on point the medicine it reveals is. This is why every reading starts with a conversation about your question.
I read using Tarot de Marseille and on occasion I finish a reading with oracle cards. Once the cards are on the table I send you an image immediately so you can look at them from my same point of view, follow the reading visually, and ask any questions that the cards themselves might be prompting for you. A tarot reading is a poetic experience in which you participate.
*If you are based in the Global South and you cannot afford my prices, please get in touch directly requesting an adaptation. I have a price list in Peruvian Soles available upon request and I offer readings in Spanish.
**All readings are available as Gift Vouchers.
Please read the Guidelines and Policies before booking a reading.
---
Comprehensive Tarot Reading £77
Depending on your area of enquiry, during a comprehensive reading I usually read a 9 card grid, occasionally finishing with a couple of extra cards. This allows for an in depth exploration of one question and the different dynamics at play.
Real time video via Skype or Zoom. Allow 1 hour.
Book online
(via Setmore)
---


The Astrological Houses Reading £111
This is an extensive reading based on the zodiac wheel. It looks at the twelve astrological houses and how they interrelate. This reading provides valuable insight upon a solar return or the new year by giving orientation around many aspects of life at the same time, it offers a panoramic view and clarifies how different areas affect each other.
Real time video via Skype or Zoom. Allow 90 minutes.
Book online
(via Setmore)
---
Returning querents only
Concise Tarot Reading £44
During a concise reading I usually focus on 5 cards, including two advice cards. This allows for a focused reading on your question which can bring much clarity and identify a course of action.
Real time video via Skype or Zoom. Allow 30 minutes.
Book online
(via Setmore)
---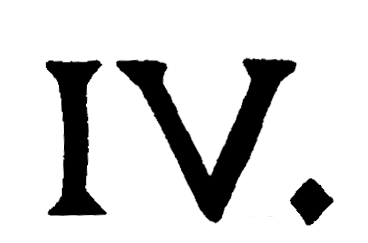 Email Reading £55
This is a reading written as a letter from me to you based on your question and the cards. Your reading will be delivered to you as a PDF containing images of your cards, an explanation of them and how they relate to your question. My email readings are based on a 5 card spread and might also include an oracle card when pertinent.
This service has a 7 working day turnaround.

Book online
(via Setmore)
Sliding Scale and Barter
I believe the type of spiritual counsel that Tarot offers should be available to everyone regardless of financial means. I allocate a number of readings per month on a sliding scale for people facing economic hardship. If this is you, please get in touch and share with me why you feel a reading is important for you at this time and what you feel you could offer in exchange for it.
I'm also happy to engage in barter and trade a reading for goods or services.
If you would like to access a reading on sliding scale or you would like to barter please get in touch directly via
my email
.